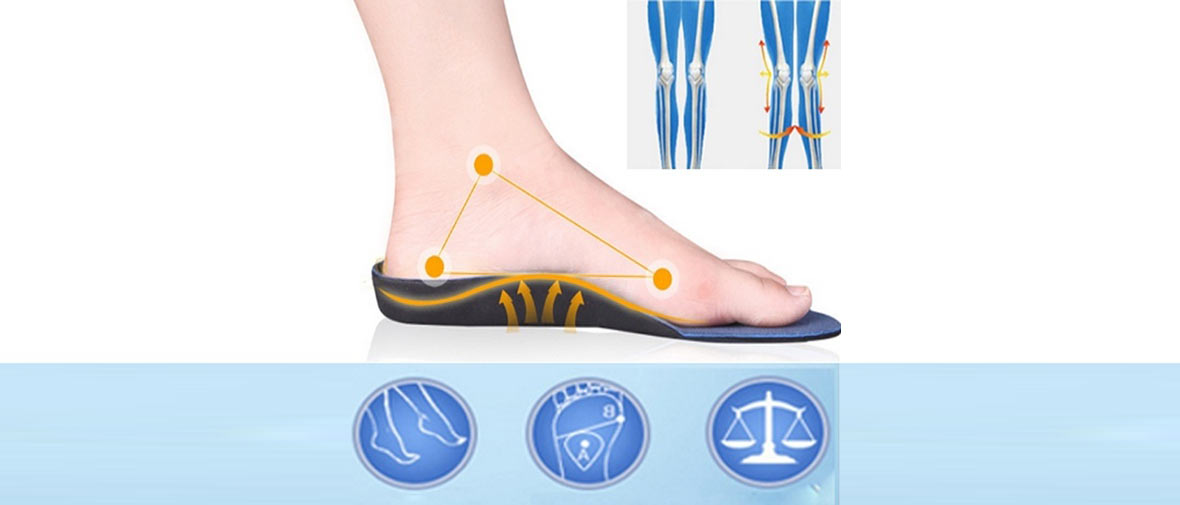 Biomechanical Assessment & Orthotic Prescription
Heel pain (plantar fasciitis)? Shin splints? Knee pain (Patellar pain)? Hip or back pain? Biomechanical Assessment & Orthotic prescription will help.
If your foot is mis-aligned and rolls too far one way or the other it can cause a chain reaction up your lower limb from your foot through your knee, into your hip and into your lower back. Orthotics work by realigning the foot with the exact individual correction you require.
Orthotics are corrective insoles designed to resolve biomechanical complaints and re-align feet and ankles to their natural position and so correct body posture and improve function.
Orthotics can be:
• Custom Made or
• Off the shelf
We have been supplying custom-made orthotics on site since 1992. The Physiotherapist will carry out a detailed biomechanical assessment to ascertain which devices will best suit each individual.
Off the Shelf orthotics can be customised to individual patient needs following a bio mechanical assessment.
Orthotics can be cast for both adults and children alike.
Orthotics can help in the following cases:
• Tired aching feet and legs
• Low back pain
• Repetitive strain injuries – (Achilles tendonitis etc.)
• Plantar Fasciatis (heel pain/spur)
• Hip and knee pain (patella femoral mal alignment, osteoarthritis, Rheumatoid arthritis)
• In/Out toeing gait
• Pes Planus (flat feet)