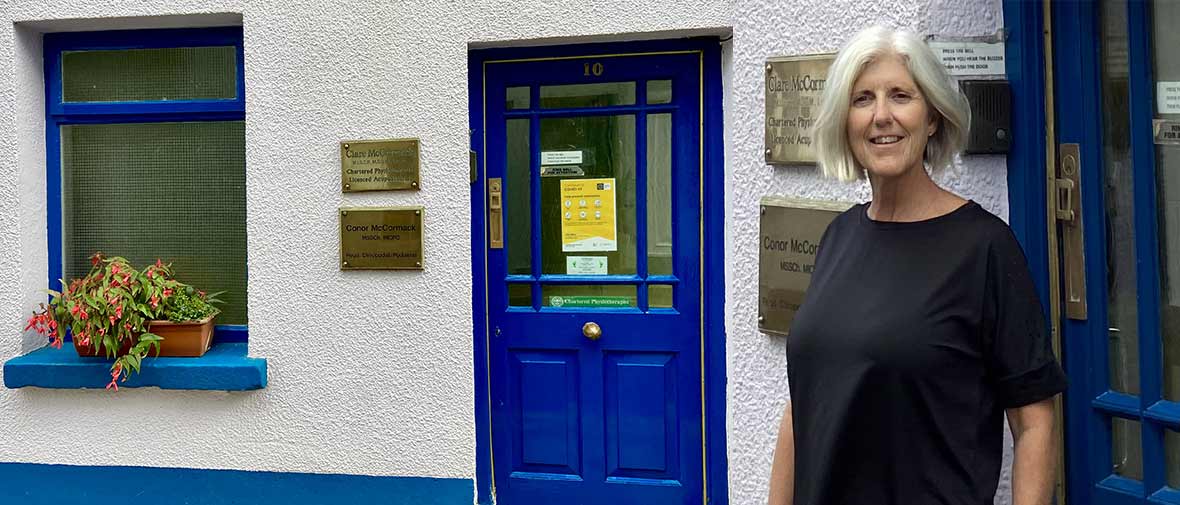 Clare McCormack and Wexford Physiotherapy & Acupuncture Clinic
The clinic was established in 1999 by Chartered Physiotherapist and Acupuncturist Clare McCormack.
It has expanded over the years into a specialist health centre offering highly-experienced care for a wide range of ailments from musculo-skeletal problems to sinus, migraine and infertility.
As a Chartered Physiotherapist and Acupuncturist, I treat pain originating from the musculoskeletal and nervous system. Migraine and headaches are of special interest to me where I feel a combination of physiotherapy, acupuncture and nutrition advice can prove very useful.

In the area of women's health I find Acupuncture has proven very effective in treating the female cycle, relieving pain and improving fertility. Overactive bladder and urinary incontinence are also shown to be responsive to medical Acupuncture.
I qualified in vestibular rehabilitation, having obtained an advanced certificate with world renowned Dr Susan Herdman, in 2011. Vestibular rehabilitation helps people who suffer from vertigo, dizziness, unsteadiness, poor balance and motion sensitivity.
Biomechanical assessment and orthotic prescription also form a large part of the practice, treating heel pain, shin splints and all overuse injuries of the lower limbs. This may also be necessary to ensure comfort while walking, to assist in pain and injury management or to prevent injury due to biomechanical factors.
In some instances we also offer online consultations using Zoom. Please contact us for more details.
Clare McCormack has been practising Physiotherapy in Wexford since 1991 and at the clinic in 10 Skeffington Street since 1999. Prior to this Clare worked in the U.S and the Middle East. Clare became a member of the Society of Orthopaedic Medicine in 1994, and obtained her diploma in Acupuncture in 1996. Following on from this she studied Nutrition and Chinese Herbal Medicine in Griffith College.
Clare has completed an advanced spinal mobilisation and manipulation course with renowned Australian physiotherapists Dr Toby Hall and Kim Robinson.
In 2011 Clare completed advanced training in vestibular rehabilitation with the world renowned expert in this field Susan Herdman.